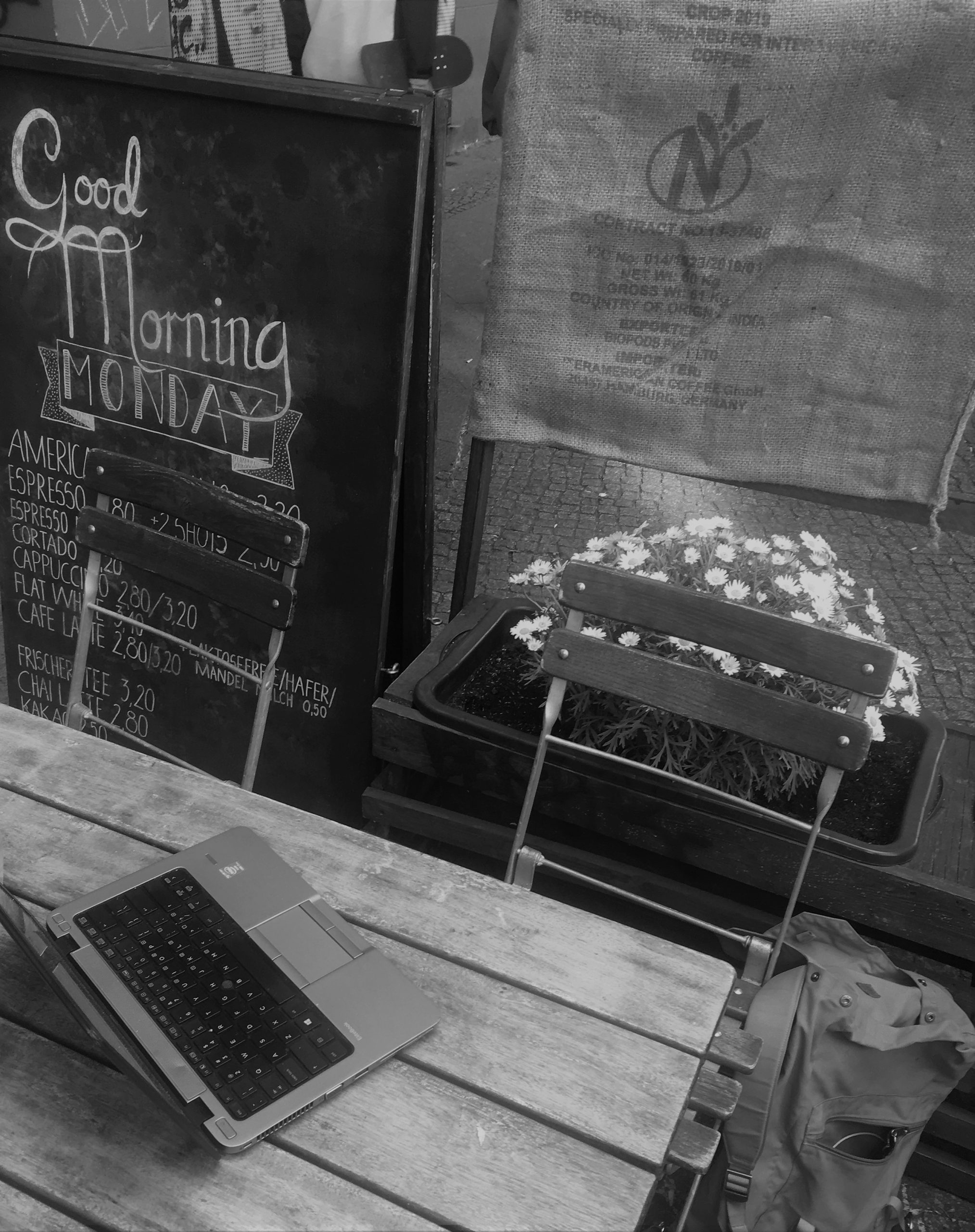 Yeaa we are back, back in a great feeling and back in Berlin. My last days I spend back in the Netherlands and it did give me good and knowable feelings in what I am doing. And so, I planned out the weekend in a quite full schedule and some enjoyable moments of being here with my brother and his wife some very good friends and I went to my old workplace in Belgium. So, what did I feel and how do I look back (:
So, I went back for the wedding of my brother but because of the situation it was cancelled. My bought ticket I had for the train I used to get some stuff I had at my old place and brought g it back to Berlin. The feeling to come back after three and a half months of living in Berlin felt awkward but still excitement in me to see some friends. Even before I step on the train, the tickets I bought before are messed up because of a different schedule and so I missed a train that didn't excised and I picked up another one who was going in the same direction. After a mess of other trains, I arrived at three o'clock in the day and S was waiting for me with my car, after a nice chat we went to her home and I did take the car to drive me around to all the appointments I made. after seven I went to get some stuff of mine and I ended up with three backpacks one suitcase one big box and my bigger boombox. After a lot of chatting with my old neighbours I went off to B where I am going to sleep and we did have a great chat about everything and my life in Berlin. Even Bob was Seeing in me what I am going to tell you now.
My Saturday felt sunny in a holiday feeling and I washed my car cleaned it from the inside and I did drive it for some adrenaline (: the evening we did had a BBQ and I fell asleep quite fast just after midnight. The Sunday started with hugs to B and R to say goodbye and I went off to my brother and niece to have a lunch in the park. Playing with the daughter of my brother and me telling crazy story's I went off to N for another drink in the park and allot of sex stories to tell each other. So, after five I went to my old workplace in Belgium and it felt great to see how things are and, in the village, I talked with the people who are living there and how I am doing. A lot of talking happened this weekend and I felt really tired after dinner, so I went to bed before midnight and woke op for a fresh start to prepare myself to have by trip back home in the evening. After a nice piece of sun even a job interview for content manager in Berlin I ended up with all my backs in the car to go to Aachen HBF (train station). And in the car, I said to S how I felt all this weekend and I loved to be coming here for just three days. But the biggest feeling I had all these days were, what am I doing here. It is nice and I had some purpose to be here but I felt just like bob said in Friday night, it looks like you are not coming back after this visit. So yea I feel like it the same way, I feel that I am there at a wrong place and I feel like that Berlin is the place for me now.
To confirm this all I am going to tell a crazy thing in happenings just last night wen S dropped me in Aachen HBF on the train I did sat down the door is closing and the train is leaving. After five minutes I sat dawn and checked my stuff, and after thoughts in finding my room keys I felt crazy in not finding them. so, in a rush I called S again and she searched the car to find the keys I needed. So, I left my train took another train back and in all of the comfortability S was standing on the platform and I did take the next train to Berlin. (the last one of the night) so in all this I felt just lucky. Sitting down and thinking about just this and all the weekend and how it went. After arriving in Cologne, I stepped over to another train with all by backs around me, so help came in handy when a man was asking me, I did need some help. After I stiped in the ICE to Berlin I finally sat down with more peace and relief in me and while I am lessening to a song of Billy Eilish, I did sing the song 'everything I wanted' maybe a little bit louder and maybe more than once. It is one of the songs I really like and were I feel good with wen I am singing it. In doing this, a man walked by, looked at me, and asked if I am feeling ok and in how I am doing. I said yes, I feel good, thank you. And after that he left.
But not for a long time, he came back with a beer and sat down near me to have a talk with me. so, I talked back and did take a distance in what I wanted and that I am here to listen to some music and I didn't react too much to him. But even in him he asked me if I wanted some drink, and I said no thank you I did drink the whole weekend so I feel better to keep it by my water I had. And in saying that last bit of my weekend he stood up said I bring you something, in that feeling I was giving over that I except the drink and the way of talking more with him. So, after he came back with a beer, I sat down easy and good and we talked with each other for an hour, he sitting near the window on the right and me on the other side near the window on the left. The train was moving backwords from how our chairs are placed. But in a resistance in giving over to the beer and the talk I liked I give me over to him that he can sit near me. and after a massage of my feet and legs the rest was history in touching me and kissing hem. Even my vagina didn't keep dry for it the same for his fingers (;
Sometimes I think why do I give over to some sexual feelings and touching and how great I feel this is possible just in the train with someone who you just met. So, in the train I felt good to take the time with him and the feeling of Berlin with it. This went on till Hannover where he left the train and I went further to Berlin. After arriving after midnight, I took an Uber to my place where I live, and why I packed my stuff in the back and sat down I felt great. The drive trough the cite give me a feeling of home and the feeling that I need to be here on my own to experience my life. After one o'clock I stepped in my room with the keys what I first forgot, I looked around and felt good with my life in what I am doing. Falling on bed just not to tired of falling asleep, my new toy did give me the pleasure of thoughts and I dreamed away in my bed here in Berlin.
It is great and it is even greater in the feelings to write this peace down in GoodMorningMonday. Yes, I am sitting in my favourite place in the next street where I live. Outside with a cortado and a croissant eating from a plate and glass with service to look at V with the knowing I wanted. I am here in Berlin and the streets are open again, we can sit down on chairs and feel the atmosphere again what I had before all the happenings. I am here to be myself in exploring things, and even more to see who I can be. Thank you (: (: