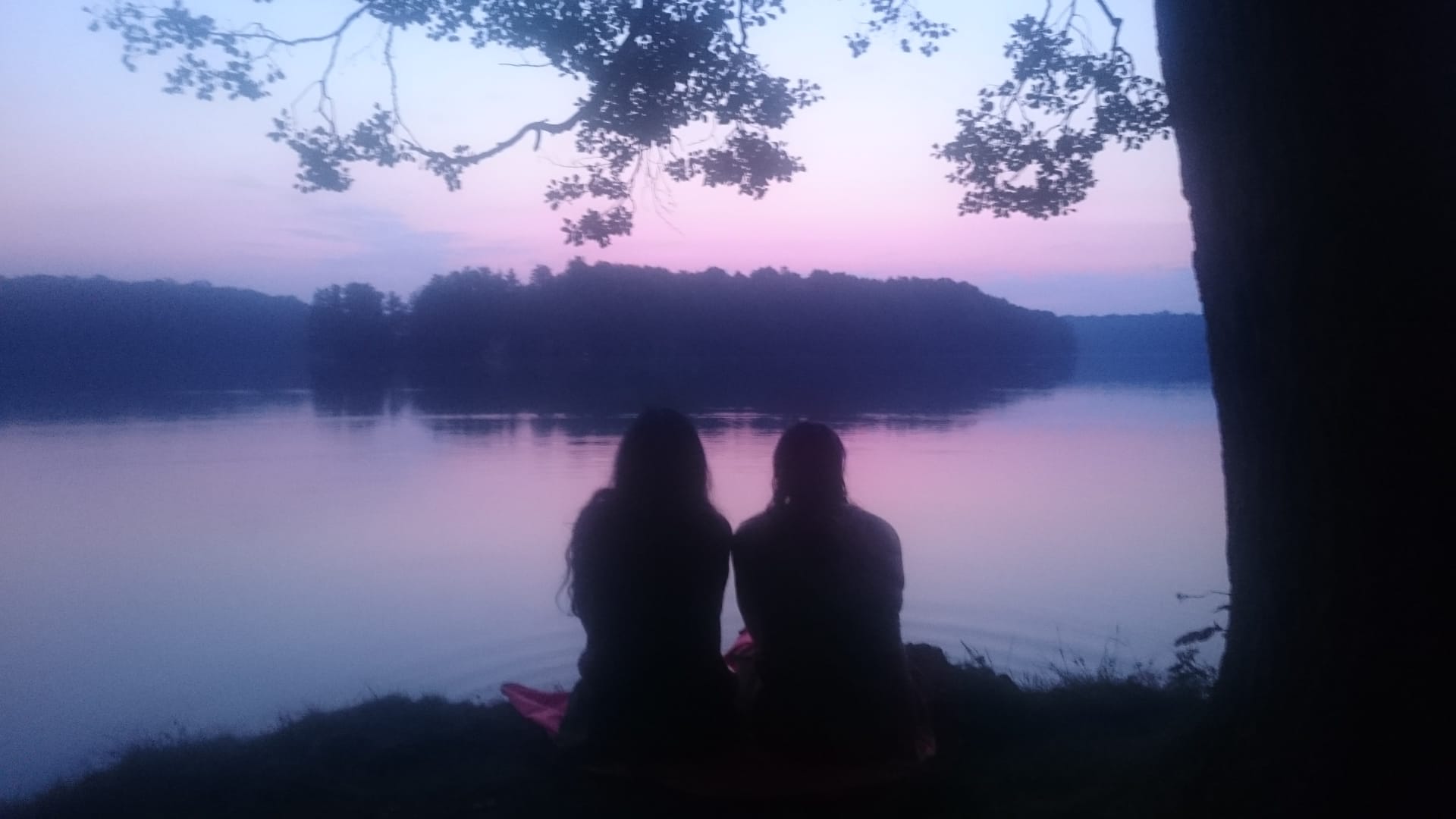 Here I am starting of with a new way of feeling good, feeling good in a way because I just drunk a little bit of alcohol. So in this tipsy feeling I try to write my things I did last week. And in the picture u see, I had a really nice night and morning with some friends. Friends who are new and becoming one of them to feel really comfy and cosy with. Here I am sitting near A, (yes another A) and together with S and T we enjoyed the sunrise and feelings good to be here together.
How can I start my way of this in one in the moments that are new and feeling awesome in my life, its about the things I maybe did before in my lifetime. But now doing the same kind of things or feelings, but the way I am enjoying it now is so much more real in the moment and that's so new for me. Finally I am here, in the living moment with a true self and free feeling in me. Its such a big contrast in feeling comfy on myself end really that free feeling in myself of doing the things I just want, as my head feels free of doing it. I can not imagine before how my life is now, it changed in a way its free and enjoyable in a new way. Even when I think about the things I did when I was nineteen it's the same way of that inner feeling but now with that free enjoyable of realising I am here doing the thing I dreamed about. And now I cant stop myself to finally live life these things and I don't want to stop, even if I still have the struggles with thoughts about my mom and the younger years and how F***** terrible I felt then. But how to change it is not always easy and possible. But I only can do the things with my body and soul what's available on this moment, and I mean yes I can change my body to a more feminine one but I will never be borne as one, so even in difficult times it is horrifying in how my thoughts are going.
But now I am in a way that I still have these days that I see more in how I did my things now and how enjoyable it is to feel so fucking free (sorry for the F word) or not…..
I am feeling so free new and open in energy to meet do and feel the things I am doing now. It is such a change started three years ago and really went off after my time in Thailand. End now I am here in Berlin and doing things so out of my feelings how I feel free, and I mean yes its different but the free feeling of meeting, being in an new city and enjoy life more than I had ever before. Here I am and I am here in myself as a way it's possible. I am living and feeling the moment more than ever before. Its that change in my life that gives me so much to enjoy living in an way I want, and in this moment my dreams are coming back to see a world I want to dream in and go for things I want. Even wen procrastination is still here for me in watching YouTube or being bored at my room.
In my life to do and meet new people are in a changing way to have friends around me, and it helps me to feel it. Feel it in myself not worrying about money or health. I am here, I have my things I need to be myself, and I am developing the things round me in a supporting way. Not always the fastest road but, a road that gives me allot of enjoyment of life and being here in that moment.
I am feeling on this moment so free and so lucky to talk about a new job, or I need to say maybe a new job. I will work tomorrow in a vegetarian / vegan pizzeria, in wedding, just as a try-out, so its not defiantly my new job. But I hope it will be. Willing to feel the joy of the way I got the contact and the way I feel about this place. The people who did my job interview and how my new chef has the same name as my old chef in Belgium. Were does is go if something what can be in front of you and I hope this is a place I can be in the times Rosengarten is closed and I am working in Sotto. Maybe, and I hope for a yes, so fingers crossed till I know more about it when it happened. It gives me a joyful life in how it feels and I cant wait to be there.
The sun shines and I am here writhing at the Rosengarten bar, feelings are free and I am enjoying life in a super beautiful way I dreamed about to do, feeling easy with my belongings, and be there with my life to enjoy all these things, and the way of meeting new people who are becoming my friends is a wonderful feeling that's giving me allot of power, especially Sofia who I met at the Demo in Alexander Platz and who asked me to come to the lake last weekend. She is giving me feelings to be friends forever and I feel lucky in how we are together in life. Thanks for all the wonderful times we had already and I cant wait to see what will be possible in the future. Thanks Sofia for your feelings and thought about me, I am happy with you in my life <3